BFGoodrich® Creates Customized Tire for 2018 Dakar Rally
January 4, 2018
Dakar Rally 2018
BFGoodrich® Tires is seeking its 14th overall Dakar win as it launches a custom tire to compete at the legendary off-road endurance race known for pushing vehicles, and drivers, to their limits. BFGoodrich® Tires had 13 first-place finishes at the Dakar Rally between 1993 and 2017. The brand plans to continue its dominance in the epic rally in 2018 with a new tire built for a new era. The 2018 Dakar Rally begins Jan. 6, crossing Peru, Bolivia and Argentina in 14 stages.
A tire as tough as the Dakar Rally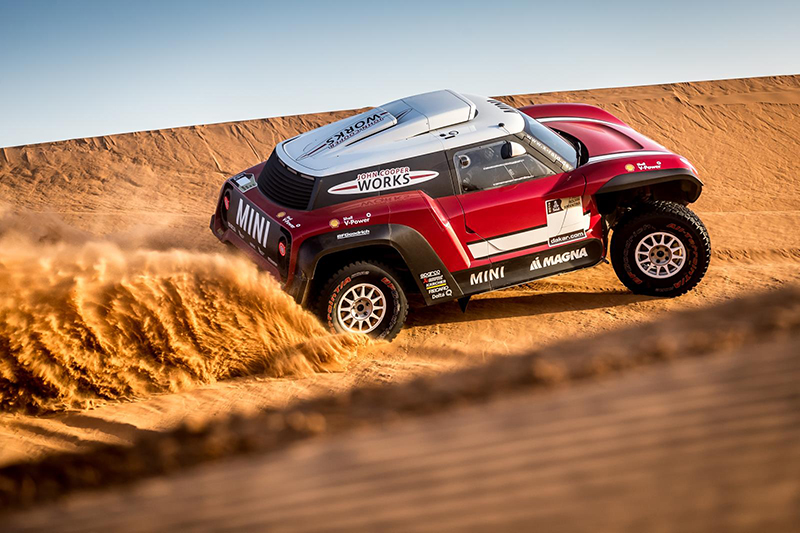 The BFGoodrich® All-Terrain T/A KDR2+ was conceived, engineered and manufactured with one goal in mind: win the Dakar.
BFGoodrich engineers have spent the past year studying the terrain of the 2018 Dakar route and data collected from past rallies in the Sahara Desert and South America to make the KDR2+ a tire that could withstand the punishments of Dakar. The tire also incorporates various tire technologies found in aviation, agriculture, civil engineering, mining and circuit racing.
"The KDR2+ is the result of testing and a lot of data. All of it helped strengthen two characteristics of the tire that are essential to Dakar racers: versatility and reliability," said Matt Hanlon, the engineer who leads the BFGoodrich® All-Terrain T/A KDR2+ project.

To win Dakar, racers and tires must be efficient in all conditions
The Dakar course is as varied as the continent of South America. It runs through hard-packed dirt, sandy flats, towering dunes, water crossings and loose rock. Drivers go from extreme hot to extreme cold and climb from sea level to more than 13,000 feet elevation. A one-dimensional tire won't survive.
The new KDR2+ tire features enhanced grip and improved steering response and traction – especially on muddy ground – with no detriment to overall performance. The improvements also include a more open tread pattern and reinforced casing.
Another notable achievement with the KDR2+ is its ability to run on both two- and four-wheel drive vehicles with the same level of performance, regardless of vehicle type.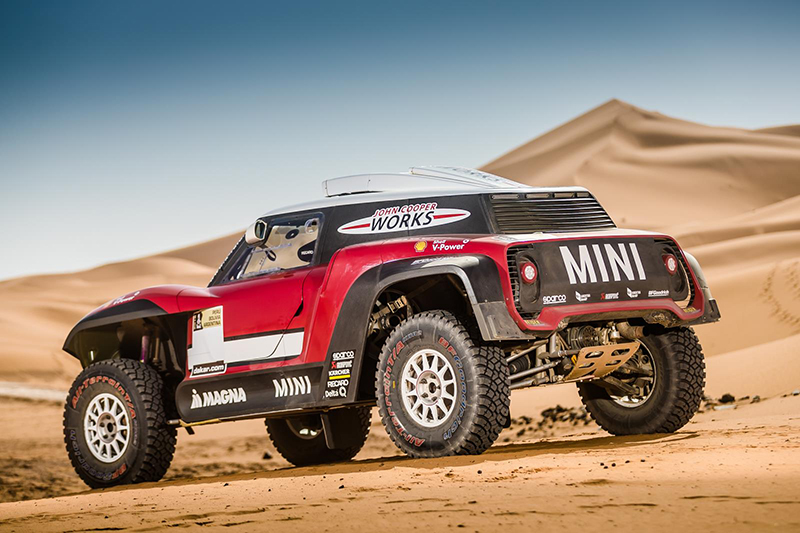 Made in America to win at Dakar
When the KDR2+ hits the dirt in Peru, the tire will complete a journey from concept to production featuring the BFGoodrich manufacturing facility in Tuscaloosa, Ala., which also produces BFGoodrich® racing tires for a variety of disciplines, including North American desert and short-course racing.
"We are excited to be offering the new BFGoodrich® All-Terrain T/A KDR2+ to our racers in the 2018 Dakar Rally," said Chris Baker, motorsports director, BFGoodrich Tires and Michelin North America. "The Dakar is known as one of racing's biggest endurance challenges and we're proud that this new tire will contribute to the rally's storied history."

BFGoodrich racer Bryce Menzies is the only American racing the car class at Dakar
Champion off-road racer Bryce Menzies and co-driver Pete Mortensen will be the only Americans racing on four wheels at this year's rally. A veteran of SCORE desert racing, he planned to race in last year's Dakar Rally but withdrew due to an injured shoulder. A BFGoodrich racer, Menzies will be rolling on KDR2+ tires in his X-Raid Mini John Cooper Works 2-wheel drive buggy.
"Missing last year's Dakar because of an injury was disappointing but I'm glad to be in good health and ready for the 2018 rally," Menzies said. "The Dakar course is diverse and challenging, but the team has prepared and the vehicle and tires and ready to go."
BFGoodrich Dakar History
BFGoodrich began its history with Dakar in 1993 with Jean-Louis Schlesser, who earned a first-place rally-class finish in the Cross-Country Rally 2WD World Cup. From 1999 to 2017, BFGoodrich Tires saw 13 more first-place wins as an official tire supplier.
1993 1st, FIA Cross-Country Rally 2WD World Cup with Jean-Louis Schlesser
1999 to 2000 1st, Paris-Dakar Rally with Jean-Louis Schlesser
2002 to 2003 1st, Paris-Dakar Rally with Hiroshi Masuoka (Mitsubishi Pajero)
2004 1st, Paris-Dakar Rally with Stéphane Peterhansel (Mitsubishi Pajero)
2005 1st, Paris-Dakar Rally with Stéphane Peterhansel (Mitsubishi Pajero)
2006 1st, Paris-Dakar Rally with Luc Alphand (Mitsubishi Pajero / Montero Evo)
2007 1st, Paris-Dakar Rally with Stéphane Peterhansel (Mitsubishi Pajero / Montero Evo)
2009 1st, Dakar Rally with Giniel de Villiers (Volkswagen Touareg)
2010 1st, Dakar Rally with Carlos Sainz (Volkswagen Touareg)
2011 1st, Dakar Rally with Nasser Al-Attiyah (Volkswagen Touareg)
2012 1st, Dakar Rally with Stéphane Peterhansel (Mini Cooper)
2017 1st, Dakar Rally with Stéphane Peterhansel (Peugeot Sport). Sébastien Loeb and Cyril Despres made it a one-two-three finish for Peugeot Sport/ BFGoodrich®
* OutdoorX4 Magazine – Promoting responsible 4×4 adventure travel and outdoor recreation