Aluminess Products
As overlanders, we tend to build-up and pack our vehicles toward the heavy end of the scale. On any given overlanding adventure, with an already heavy vehicle sporting bolt-on weighty aftermarket products, it's pretty easy to exceed a manufacturer's gross vehicle weight rating (GVWR). However, exceeding the GVWR of your overlanding vehicle can carry consequences. These can include:
– Premature suspension wear and breakage

– An inability to stop your vehicle in a timely manner

– Overheating of transmission and other driveline components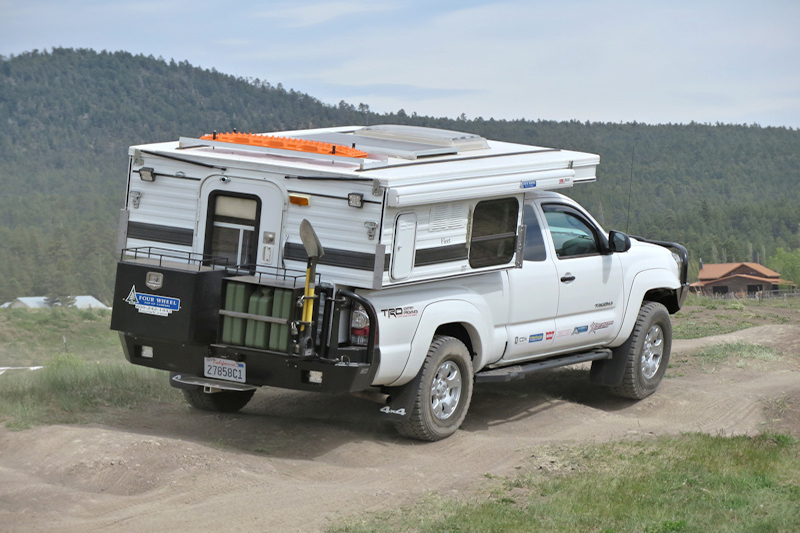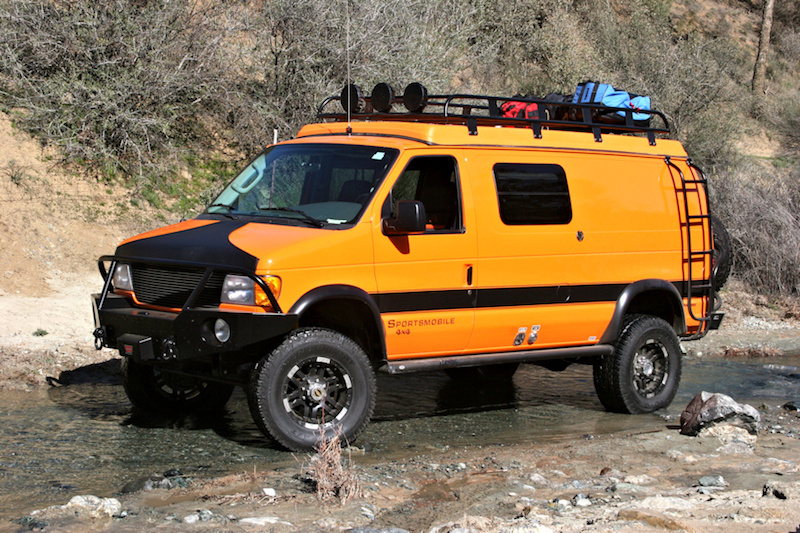 Let's focus for a minute on those weighty, but fundamental (and often desired) aftermarket products typically added to overlanding vehicles to enrich a vehicle's trail worthiness. These include heavy-duty, winch-ready front bumpers, rock-resistant gear toting rear bumpers, swing-away rear tire carriers that can effortlessly accommodate a large spare (since a larger tire will no often longer fit in its stock location), roof racks for extra storage space, ladders for roof rack access, and large storage boxes. Add passengers, fuel, water, camping kit, plus recovery items and your vehicle can be way heavy.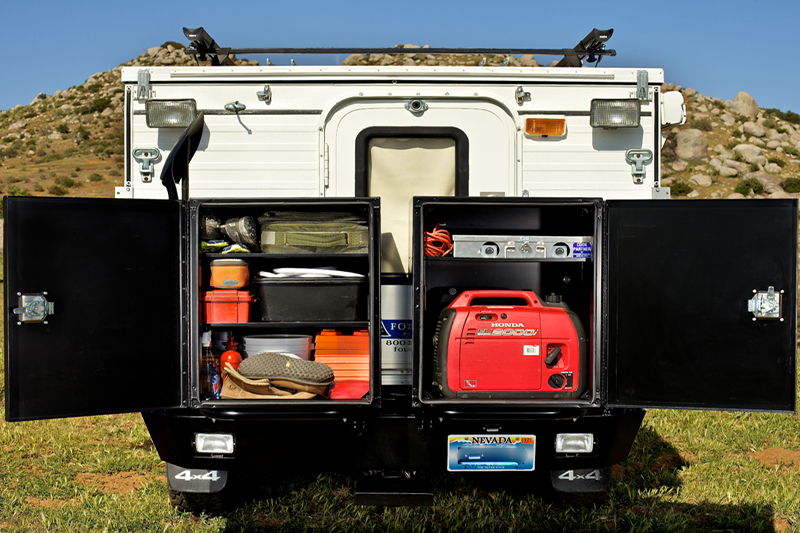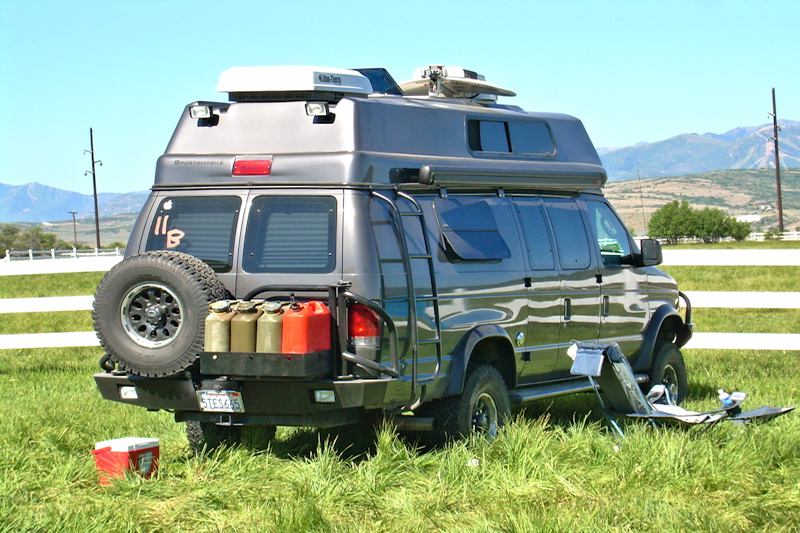 The notion of an overlanding vehicle easily exceeding its GVWR during an off-road adventure is why I believe you should consider aluminum aftermarket products. As any weathered overlander will tell you, reducing a vehicle's trail-build weight means that you can take more recovery kit, food, water, fuel, and comfort items into the backcountry. Can you say a good chair, camp table, Cognac, and Brandy? Whether you've already built-up an existing vehicle with heavy steel components or are planning a new build, consider lightening your overland vehicle's total curb weight by using quality, rust-free, and super strong aluminum aftermarket components from Aluminess Products, Inc. Aluminess is the original pioneer of  aluminum aftermarket products built in the USA with the overlanding adventurer in mind.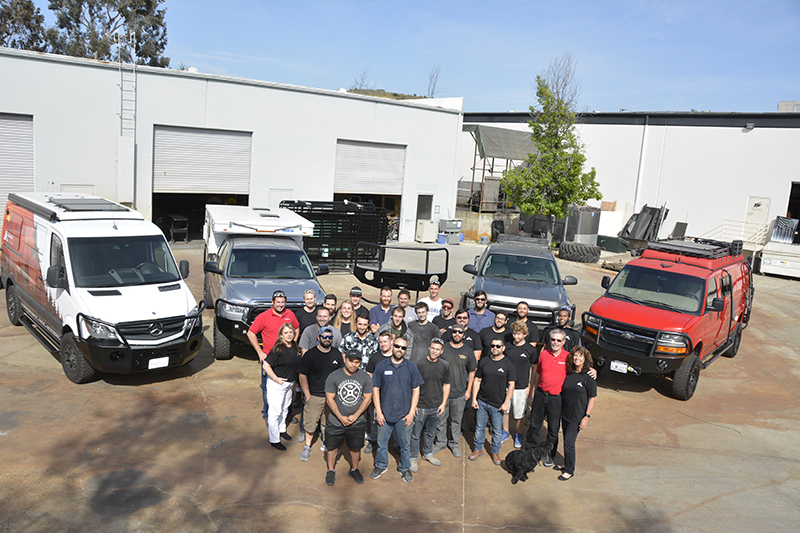 Recently I had the privilege of visiting the Aluminess factory and headquarters near San Diego, California. It was an honor to visit with employees and meet Dave Hoskins, owner and front man for the company. What's so great about Dave is that you don't leave the Aluminess plant without gaining a new friend. Dave's easy going entrepreneurial and inventive spirit permeates the company atmosphere. Dave personally stands behind all Aluminess products.

Aluminess Products
Aluminess is a small company, but it feels more like a large family. When you are given an Aluminess business card, there are no printed titles under an employee name. The spirit within Aluminess is equality among staff. Yes, there has to be structure, even in a family, but all the staff is obviously highly valued. Dave's wife, daughter, son in-law, and son all work for the company.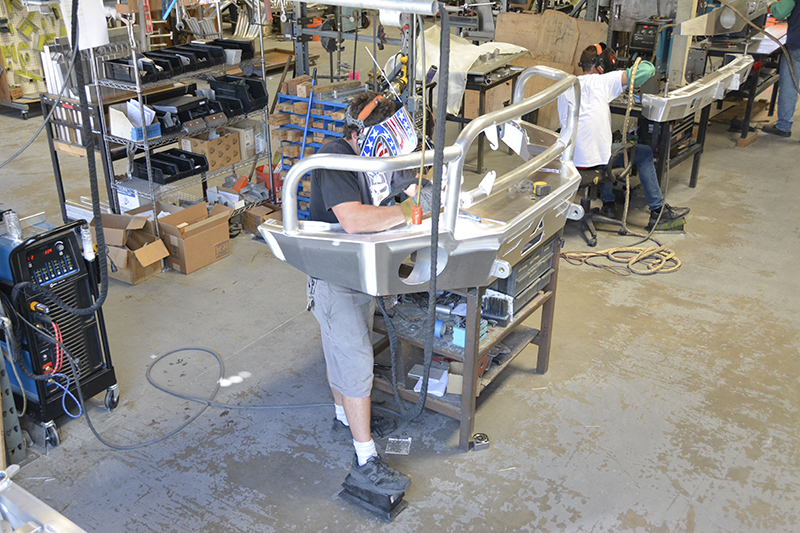 As Dave showed me around the factory floor, it was immediately obvious that the company is doing very well. The constant hum of premium Miller welders (love that sound) signified busy craftsmen, laying down difficult aluminum welds. Only in my dreams could I create aluminum welds like the Aluminess craftsmen. Okay, I'm jealous. Their fine work is most impressive.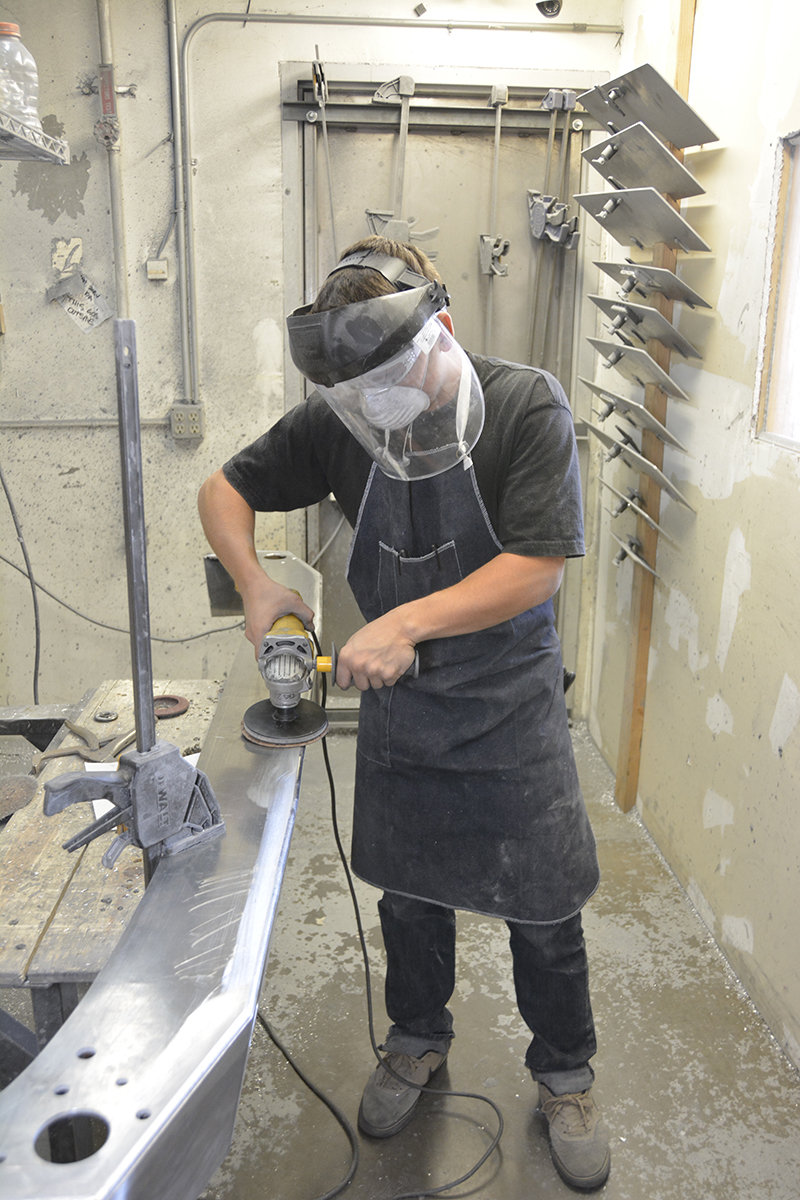 As good as many of the welds are on an Aluminess bumper, it's necessary to grind some of them down to produce a smooth final joint. Here's your next bumper being carefully finished by an expert craftsman.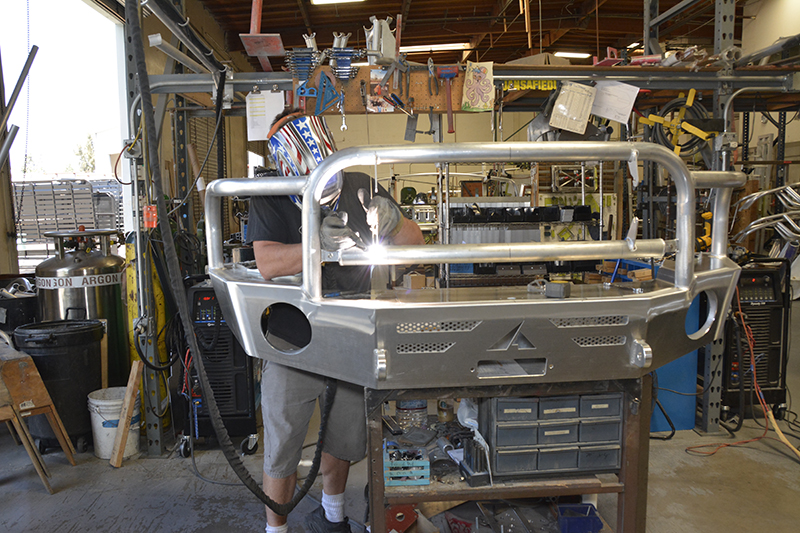 Once the main portion of a bumper is welded and grind down to a smooth finish, additions like bull bars and recovery points are welded into place. For many overlanders, protection from possible highway collisions with animals is important – hence the robust bull bars. Additionally, since all of us are prone to getting stuck every now and again off-road, dual recovery points on a front bumper is a major reason for swapping out a weak stock front bumper for a stronger Aluminess aftermarket unit shown here.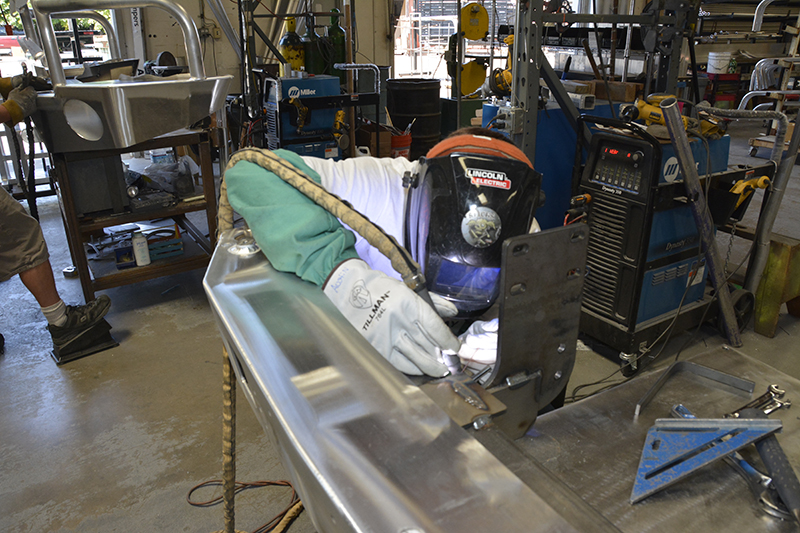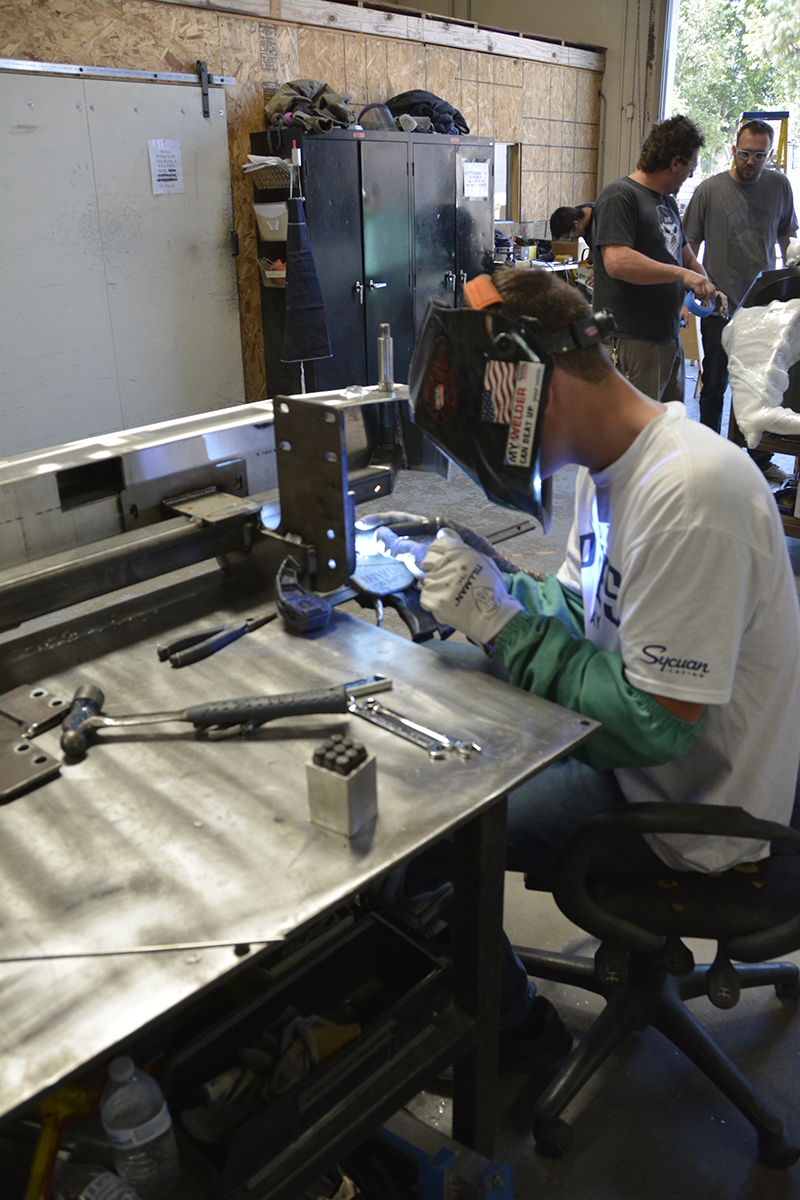 Although most Aluminess rear bumpers are made solely of aluminum, their rear bumpers for the Mercedes Sprinter are made from a combination of a steel skeleton and bolted-on aluminum covering. Since rear Sprinter bumpers include a Class III hitch and  need to support a heavy spare tire carrier plus storage solutions (boxes, fuel and water cans, tools, etc.), they need steel frame-mounted plates and swivel spindles for added strength and durability. In these two photos you can see the Aluminess craftsman welding the steel components of the Sprinter bumper. Each bumper is custom made per the vehicle make and model.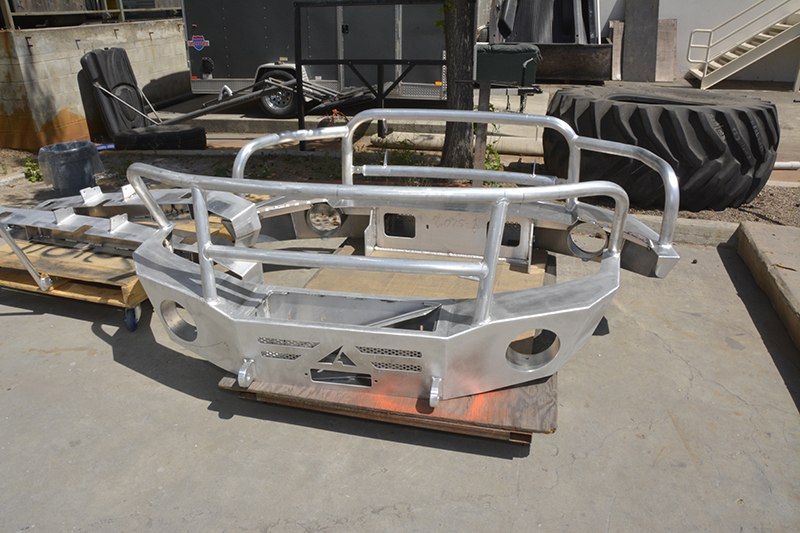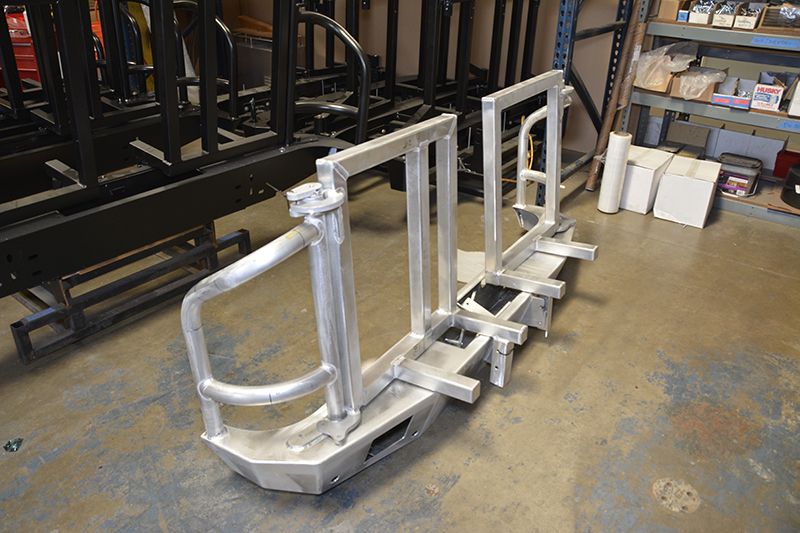 Here you see finished front and rear bumpers awaiting powder coating for a durable and lasting finish.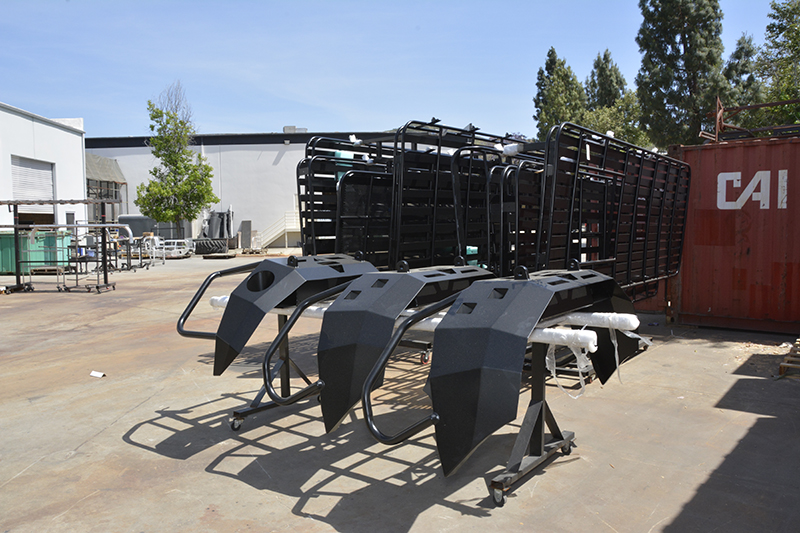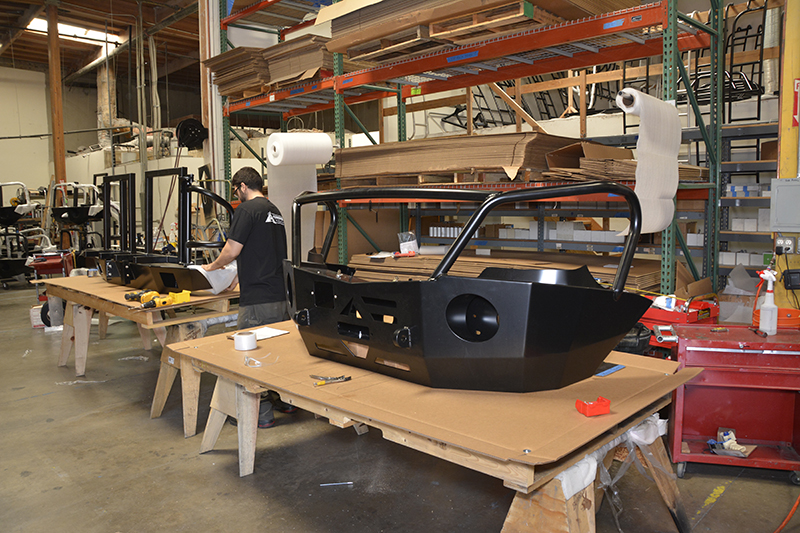 After careful power coating, bumpers await installation or shipping direct to dealers, contractors, and customers.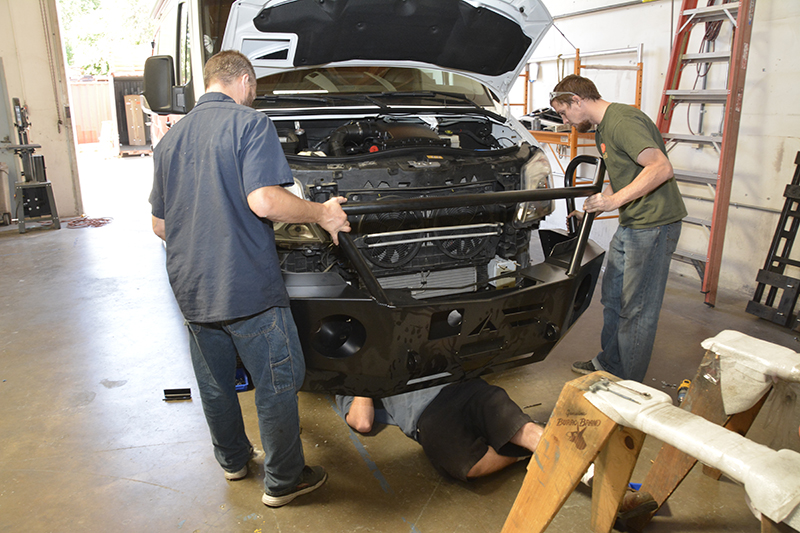 This photo inaudibly reveals several truths about Aluminess as a company and its products. First, if you bring your vehicle to the Aluminess factory they will install your newly purchased products, saving you shipping fees and install time. Now that's customer service. Second, notice there is no floor jack holding up this enormous Sprinter front bumper. Easily handled for a long period of time by two Aluminess employees, there's no risk of dropping it on their colleague on the floor who's ready to bolt up the bumper. Try that with a steel bumper of equal size. Trust me, the employees would have needed at least one, perhaps two floor jacks to safely and comfortably position an equivalent size, heavy steel bumper. Now consider this Sprinter out on the trail with strong, but lightweight Aluminess products attached. Within that frame of reference, it's easy to imagine the Sprinter driving easily down the trail without all the aforementioned destructive consequences of piloting a heavy vehicle on or off-road. Remember, for us overlanders… Reducing vehicle weight can be a real gain.
For more information about Aluminess products visit their website at www.aluminess.com or call 619-449-9930. Customer service representatives await your call and questions. Factory and headquarters location: 10943 Wheatlands Ave., Santee, CA 92071.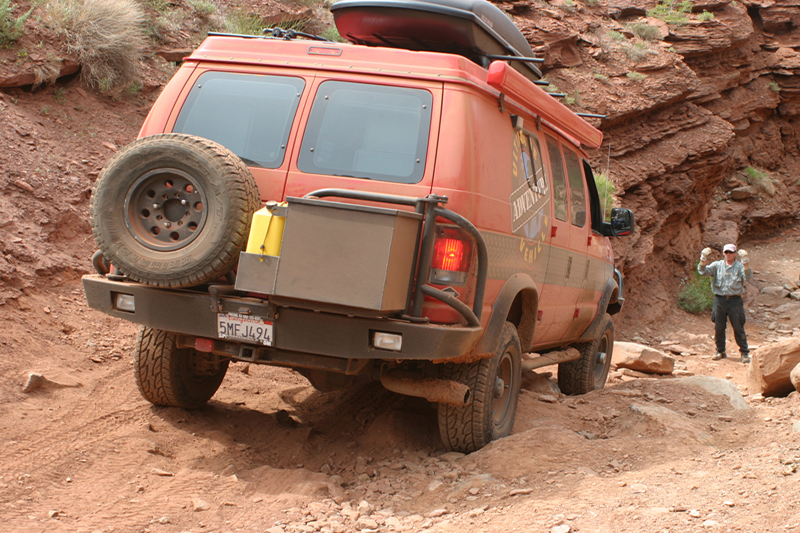 * OutdoorX4 Magazine – Promoting responsible 4×4 adventure travel and outdoor recreation