Hi-Lift Jacks
It was early January 1980. Oklahoma has some bad weather at times and that night was a good example. Freezing rain had turned the roads into a skating rink. A pickup sat on the edge of the overpass, its right rear corner straddling the steel barricade. I pulled up in my new Jeep CJ-7 and stopped to assess the situation. The driver was lucky his truck hung up on the quarter panel before going over the edge, and this did not look like an easy rescue. Road service was over-worked and it would have been a long time before "professional help" could be summoned. But it was a welcome challenge for a young country boy with a Jeep, a winch, and Grandpa's old "Tractor Jack." I donned my sheepskin gloves and stepped up to the driver's window hunkering against the weather. "Stay put a minute and I'll see if we can get you off here," I stated above the hiss of sleet and wind.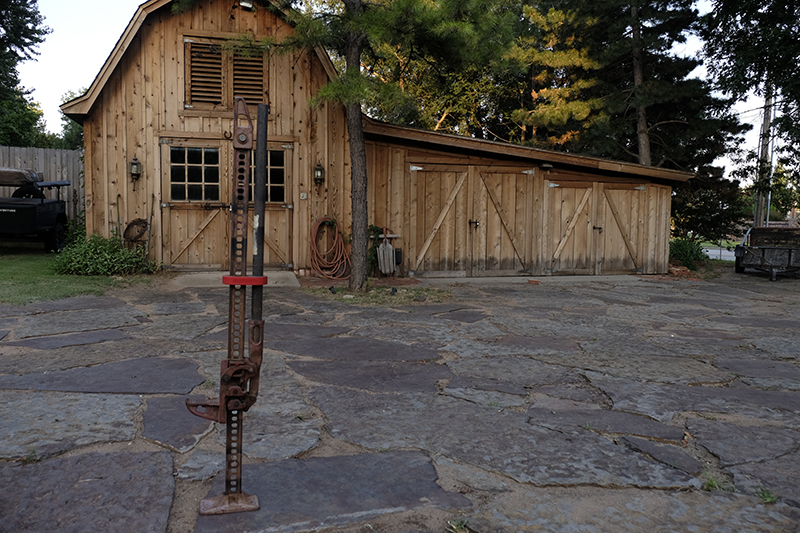 The driver was relieved to have someone stop. He was low on fuel and not dressed for a hike on such a night. Besides, it was a long walk to a telephone. I unbolted the jack from its perch and set it beneath the rear bumper. It took almost every available inch of lift to clear the quarter panel above the girder. Against my better judgment I squeezed out that last little bit of height for the sake of getting this guy back on the road. Next I hooked my winch cable to the left side of the bumper and with a tug the pickup skidded left, falling off the jack, barely clearing the obstruction. Just as I had planned it.

Vehicle rescue is nothing new. Folks have been doing it since the Flintstones invented the wheel and I'm pretty sure Hi-Lift jacks were there for the first effort. Almost, anyway. The parent company, Bloomfield Manufacturing Company, began in 1895, started by Philip John Harrah. Now, five generations later, the Harrah family still owns the Hi-Lift brand. The Automatic Combination Tool, also named the Handyman or Sheepherder's Jack, was invented by the Bloomfield Manufacturing Company in 1905. Technology has changed…materials have improved and the paint is a bit fancier, but the basic "Tractor Jack," as my grandfather called them, has remained the same since its inception more than a century ago.
Hi-Lift XTREME Series Jacks
Modern improvements include powder coating on the XTREME series jacks, making them more weather-resistant; 60-inch beams are now available, a full 12 inches longer than the original 48-inch Handyman I used as a youngster; and improved materials and plating. They've also developed a host of accessories to facilitate lifting from various points other than a steel bumper or to re-purpose the jack for winching, crash rescue, or to straighten bent components in the outback. There is even an attachment for pulling fence posts. A more compact, 36-inch version is also offered for jobs requiring less range of movement. Hi-Lift is popular in the firefighting and rescue realm as well, with their hammer-reliable First Responder model. Boasting of the same 4,660-lb. rating and 7,000-lb. ultimate load capacity as the others, high-strength aluminum is used in less critical areas to help make this jack easier to handle and carry. Bright yellow and red identify it as a professional rescue tool.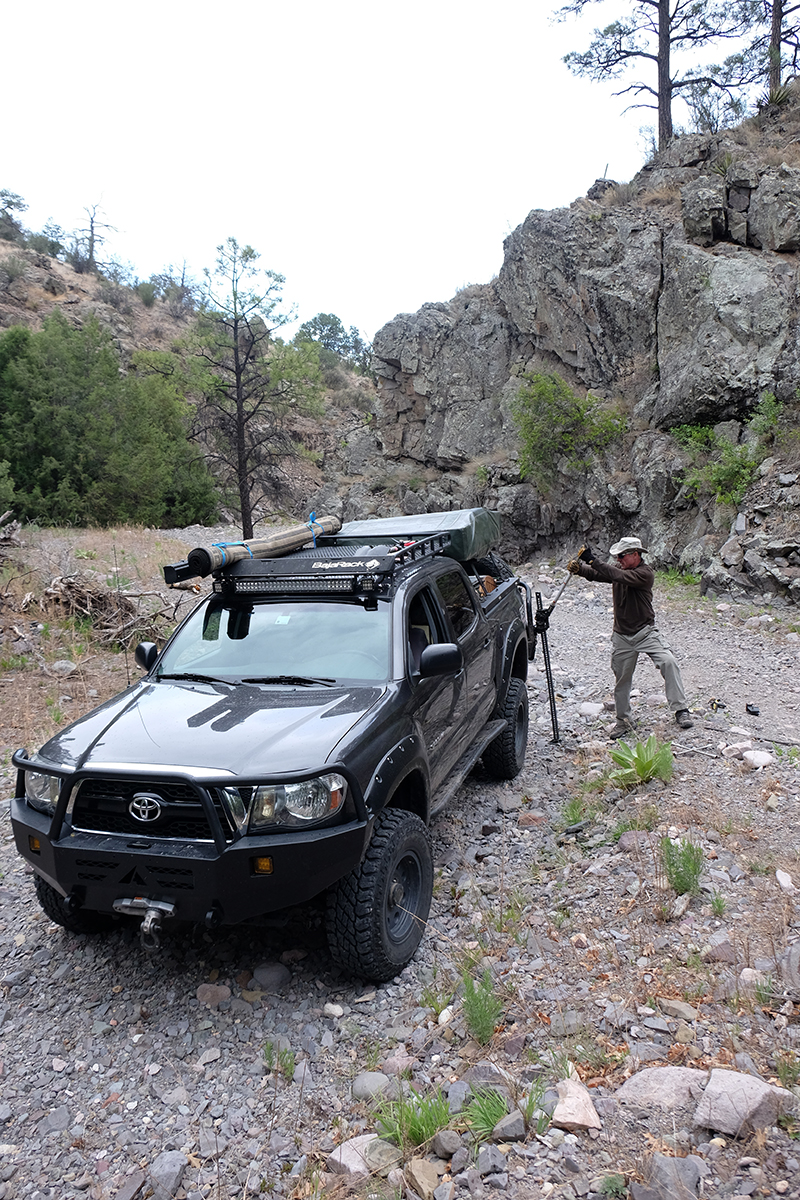 The new 60" Hi-Lift XTREME hangs proudly on the rack of my Tacoma GS. Remembering the event in my old CJ-7 nearly four decades ago, today in particular I appreciate the heritage as Susan and I wrangle the rear wheel off the ground while a storm approaches in Chloride Canyon, New Mexico. We are successful in our task and have the jack stowed just as the first icy drops strike our rig. The best parts of backcountry travel will always remain the same. The challenge of rugged mechanized transport, the solitude of the places we go, and the way it feels to have what's necessary to get home again keep us coming back. Being prepared involves taking along what you need for most predictable situations and the Hi-Lift Jack is certainly the Swiss Army Knife of self-recovery tools. To learn more, visit: http://www.hi-lift.com/
Editor's Note: To learn more about using Hi-Lift Jacks for vehicle recovery, check out Issue 19 of OutdoorX4 Magazine 
* OutdoorX4 Magazine – Promoting responsible 4×4 adventure travel and outdoor recreation