OutdoorX4's Gift Ideas this Holiday Season
December 7, 2016
OutdoorX4 Magazine's Gift Ideas
The 2016 holiday season is in full-swing and as we look back on the places we've been and the experiences we've had, it's undoubtedly been a fantastic year of which we're thankful for.
Along the way, there have been a number of items we've used this year and have decided to put together a listing of those we've been especially impressed with in 2016 for you to consider this holiday season.
#1: Flexopower Atacama 79W Solar Panel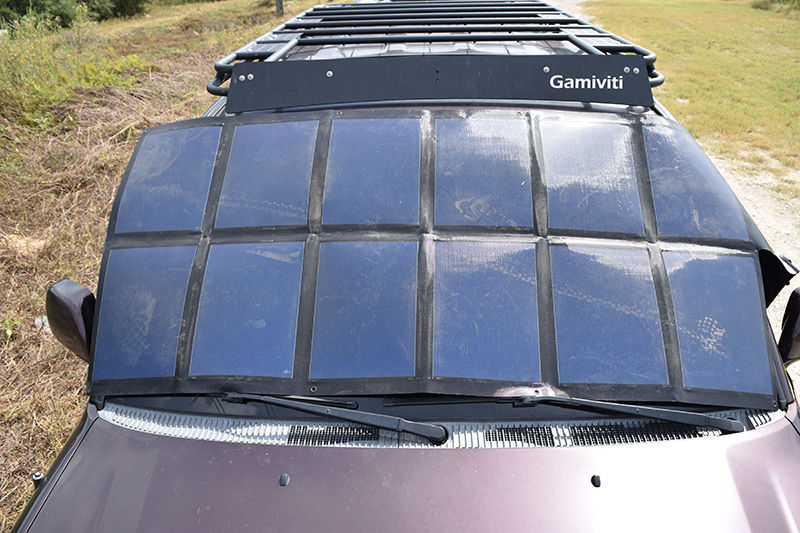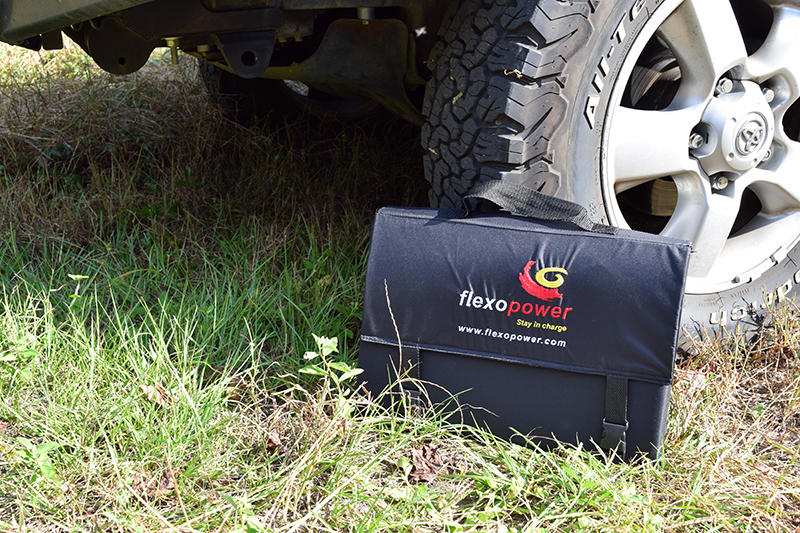 Flexopower's strong-as-nails Atacama 79W portable solar panel is a proven option for keeping you powered up while at basecamp. The Atacama 79W panel is about the size of a briefcase when folded and includes everything needed to operate the panel including an LCD display for viewing the charge amperage, a solar controller as well as 30 feet of cable to accommodate placement of the panel virtually anywhere while at basecamp or beyond.
We've been impressed with this piece of gear while traveling throughout the U.S. and we figure if it's good enough for South African Navy and Namibian Defense Forces then it's good enough for us.
$670
www.flexopowerusa.com/products/atacama-79
#2: BOLT Locks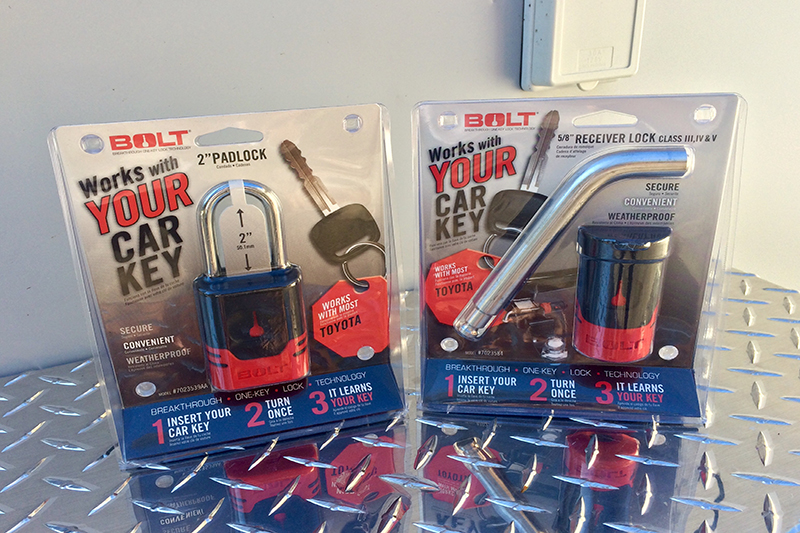 If you're like us you've probably got a key chain with who knows how many keys for who knows how many different locks. This can be a nuisance and being that our staff is constantly looking for ways to be more efficient when heading into the field, we were happily surprised when we became introduced to the BOLT Lock.
BOLT Locks are designed to work with a wide variety of vehicles to "code" the lock to your vehicle's key, negating the need for separate keys for each lock. So, rather than having ten keys for ten separate locks, you can instead use a BOLT Lock mated to your vehicle's key without the need for carrying a separate key. It's an ingenious design and one that has added simplicity to our travels.
Pricing starts at $16.50
www.boltlock.com
#3: AT Overland Chaser Flatbed Trailer

If you're looking to go on a trailer-supported adventure then chances are you're familiar with AT Overland (Adventure Trailers). AT was one of the original U.S. manufacturers and has been building award-winning adventure-based trailers for well over a decade and one of their newest versions – which we featured in Issue 15 – is the highly versatile Chaser Flatbed.
AT's Chaser Flatbed is a multi-purpose trailer designed in a size that's not too big, not too small with a removable storage box that allows for hauling a myriad of gear including motorcycles, ATV's, kayaks, canoes and other adventure gear. Additionally, you can outfit the trailer with a number of functional accessories including a 19-gallon water tank and 12-volt auxiliary system amongst others. And let's not forget the 100% American-made quality which has set the bar for other trailer options on the market.
AT Overland also offers a number of other trailer options to fit just about any trailer-supported adventure.
Pricing starts at $7,258.
www.adventuretrailers.com
#4: L.T. Wright Genesis Knife
The L.T. Wright Genesis Knife is a beautifully handcrafted tool designed to provide versatile use for the overland traveler. The Genesis' 9″ blade will get the job done whether using it to fillet a fish, prep tree branches for firewood and everything in between.
The knife's superior edge and hardware throughout, coupled with an epoxy that used throughout the scales and threads of the brass nut, provides a tool that's completely sealed for a lifetime of longevity and utility in the field. We've used this knife for several months now and it continues to impress.
Pricing starts at $170
www.ltwrightknives.com
#5: Ecōths Dax Shirt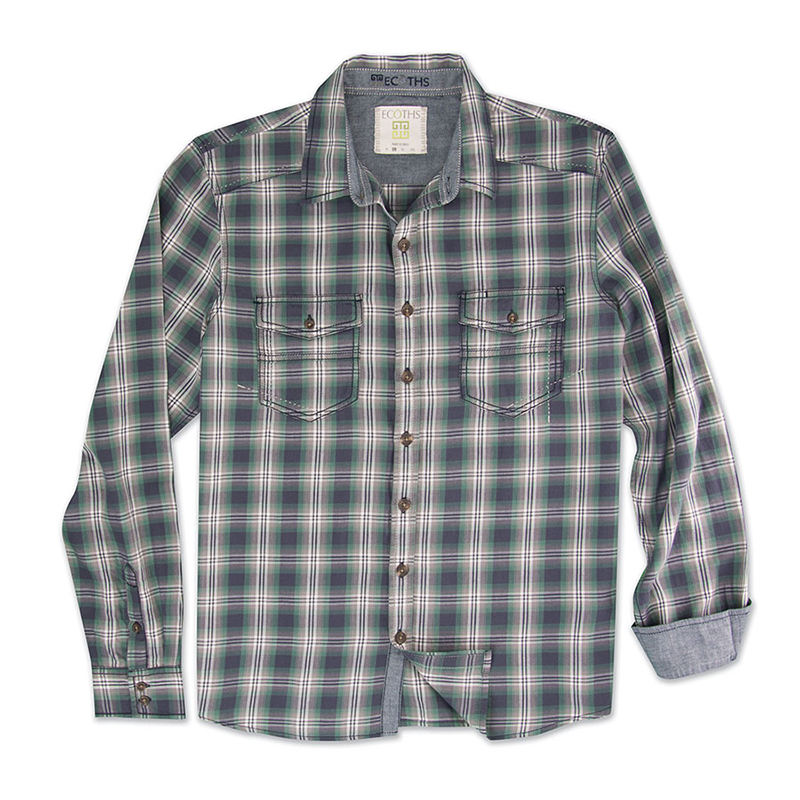 We get it. Wearing a Safari-style shirt when traveling on a vehicle-based adventure provide functionality and a "look" that suggests you're preparing to conquer the unknown. However, just because you're hopping in your vehicle and heading to the mountains doesn't mean you're required to wear such a shirt in order to be an "overlander". That's why we dig the new Dax shirt from Ecōths, a company focused on creating casual clothing that looks good whether on the trail on walking around town.
Ecōths, pronounced "ecos", is a new company with a name that blends eco and ethos into a mission of creating comfortable, appealing clothes for adventurous spirits. Their new Dax shirt is a classic flannel crafted from 100% organic cotton that's both comfortable and appealing on cool days when lounging at basecamp, on the trails, and everything in-between. It's become our "go-to" shirt in the fall and is one we recommend for any adventurous spirit looking to break from the stigma of wearing khaki shirts while in the backcountry.
Pricing is $87
www.aventuraclothing.com
#6: Overland Expo WEST & EAST

There are two events we mark on our calendar each year and have attended regularly since 2008: Overland Expo WEST in Arizona and Overland Expo EAST in Asheville.
If you're unfamiliar with Overland Expo, it's North America's largest event for everything and anything related to vehicle-based adventures. Whether you're brand-new to the overland adventure lifestyle or have been traveling in your vehicle long before "overland" became a popular name for what we do, Overland Expo is a truly wonderful experience with classes throughout each three-day weekend focused on a myriad of subjects including first aid, preparing for adventure travel, camp cooking, plus much more. Additionally, most every major company who builds products that support the adventure lifestyle are present at Expo, displaying all the products and gear you'll most likely use while traveling in the backcountry. There's also plenty of field training opportunities including vehicle-testing, adventure motorcycling clinics, and much more!
OutdoorX4 Magazine has been a proud Title Media Sponsor of this event since 2013 and both Overland Expo WEST and EAST are events we get excited about each year. Registration for Overland Expo WEST, held in Arizona this coming May, has opened with single-day, multi-day and Overland Experience passes now available.
#7: DeLorme inReach Explorer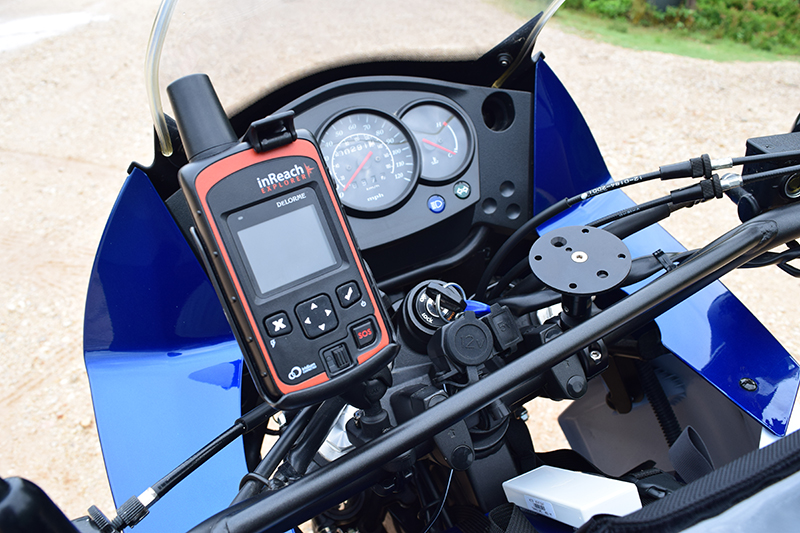 Earlier this spring we received DeLorme's inReach GPS/Communication device and have continued to be amazed at just how versatile this device truly is.
The DeLorme inReach Explorer is a two-way satellite based GPS unit which provides text message capability and tracking virtually anywhere on the planet. You can plan, track and share your journey utilizing waypoints and routing via a small yet intuitive screen. We've used DeLorme's inReach Explorer on our adventure motorcycle, while hiking in the Rocky Mountains, and racing the Yukon River Quest in Alaska and it's never let us down.
Pricing starts at $380 with various subscription options
www.inreachdelorme.com
#8: Titan Straps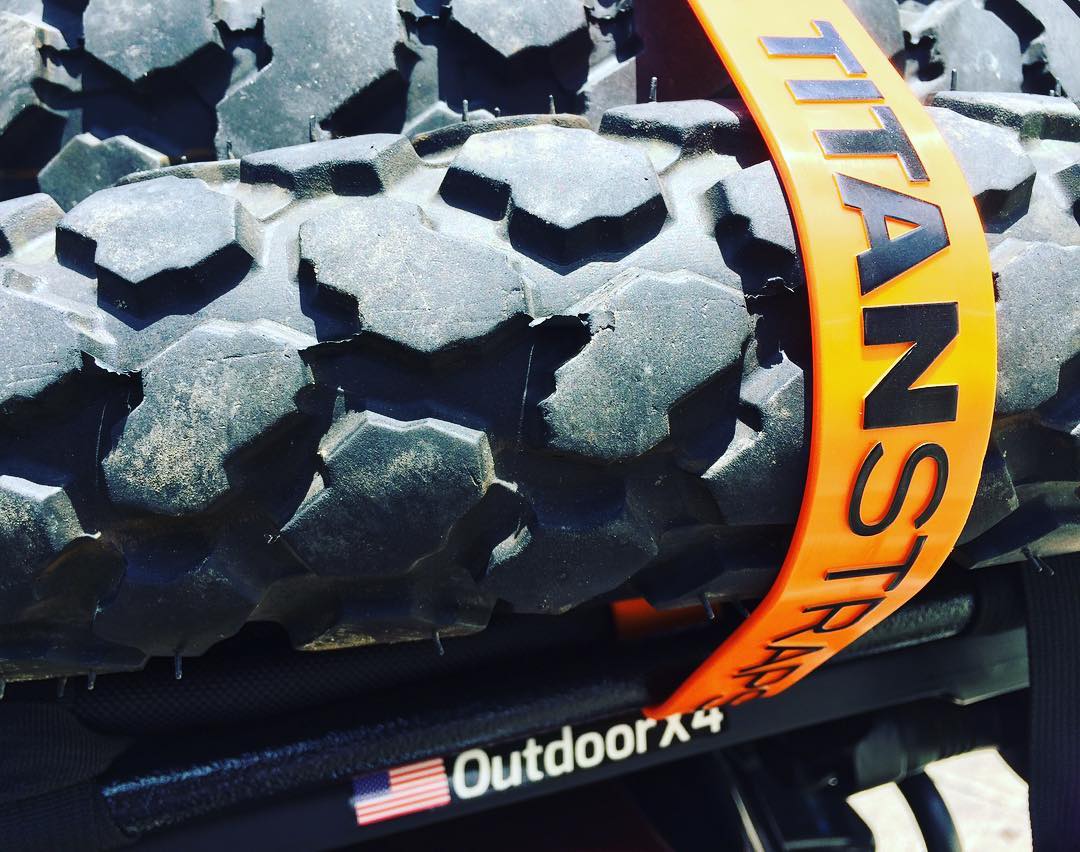 There are so many options out there for cinching down your gear and many of them work perfectly fine. Bungee cords, twine, loop ropes, and various types of straps work well to keep your gear in place but after using Titan Straps, we think you'll find this product to be your "go-to" option.
Titan Straps were first developed over five years ago while on a two-week coastline bikepacking trip in Alaska. Their design is simple and they're easy to use with a versatility that's perfect for vehicle-based adventures, ATV's for cinching gear while on a hunt, adventure motorcycling, mountain biking, hauling gear around town or virtually any outdoors activity. There are various options depending on the weight of gear you plan to cinch down and we dig the fact they're 100% Made in the USA.
Pricing starts at $7.50
www.titanstraps.com
#9: Jetboil Flash Cooking Stove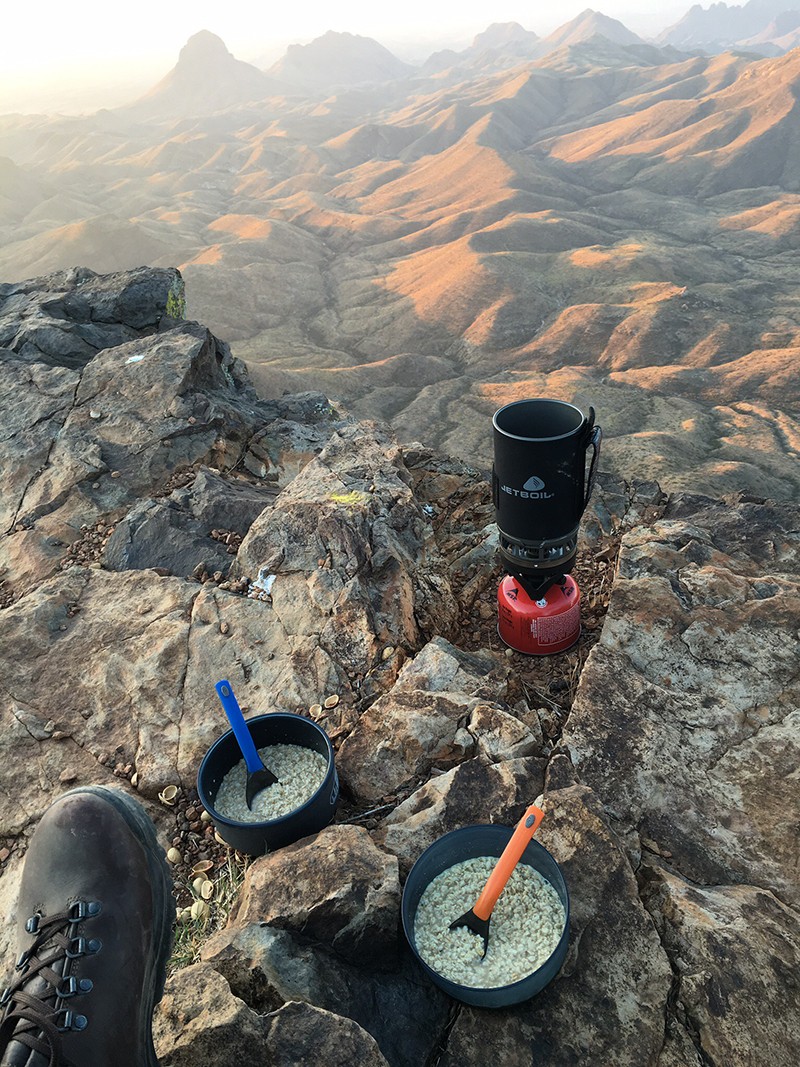 We've used Jetboil stoves for years and there's a reason: They're compact, versatile, lightweight and easy to use. The Jetboil Flash Cooking adds to this versatility with a push-button igniter and heat indicator which has proven its worth on numerous vehicle-based adventures, backpacking trips, and journeys throughout the U.S. Simply add your fuel cartridge to the base of the stove, turn on the gas and depress the push-button igniter. Voila! You're boiling water or cooking in no time.
Pricing starts at $99
www.jetboil.com
#10: Steel Will Knives Gekko 1500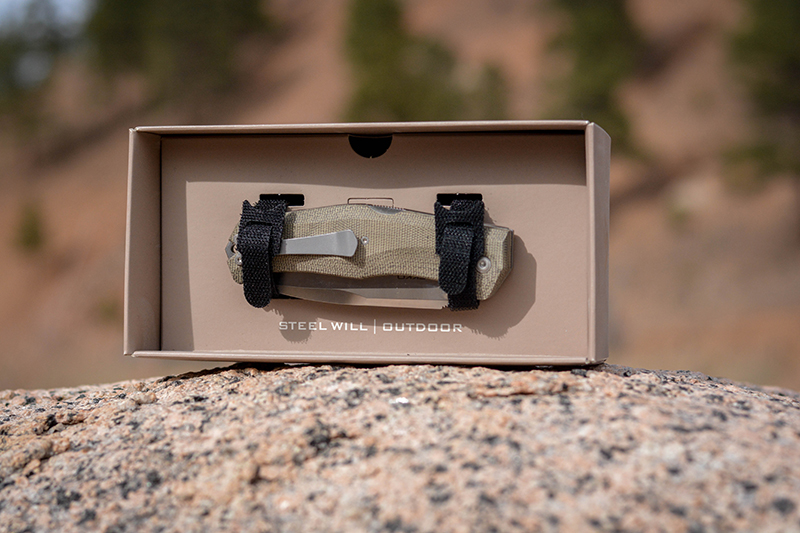 Once you've owned a quality knife, it's hard to believe that you ever survived without one. The Gekko 1500 from Steel Will Knives is a finely crafted knife that will be right at home in your pocket, on your belt or in a holster.  Designed in the USA and crafted in Italy, the Gekko 1500 has become one of our favorite pieces of gear for 2016. With nearly 70 models to choose from, Steel Will Knives has something for every situation and every hand.
#11: UV Paqlite Reusable Glow Sticks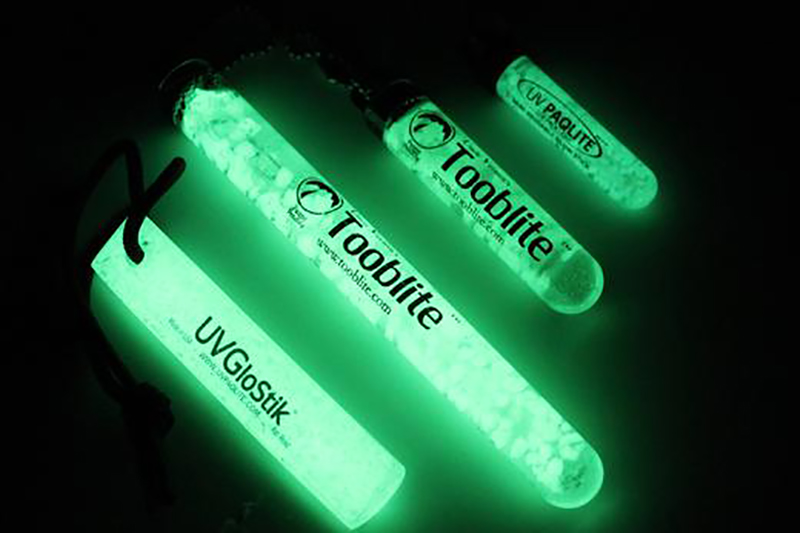 The UV Paqlite is one of the coolest products we've used this year because unlike traditional glow sticks that are one-and-done, the UV Paqlite is a reusable glow stick that utilizes sunlight or artificial light to store the energy and provide lighting once it gets dark. They are non-toxic and utilize glow in the dark crystals that are not only non-radioactive – that's a good thing – but also non-liquid or gel.
We've used these at basecamp for approximately six months now and not only do kids enjoy them at night, they work excellent for keeping an eye on pets while camping or spreading throughout camp.
Pricing starts at $4.95
www.uvpaqlite.com
#12: Blue Ridge Overland Gear Tire Storage Bag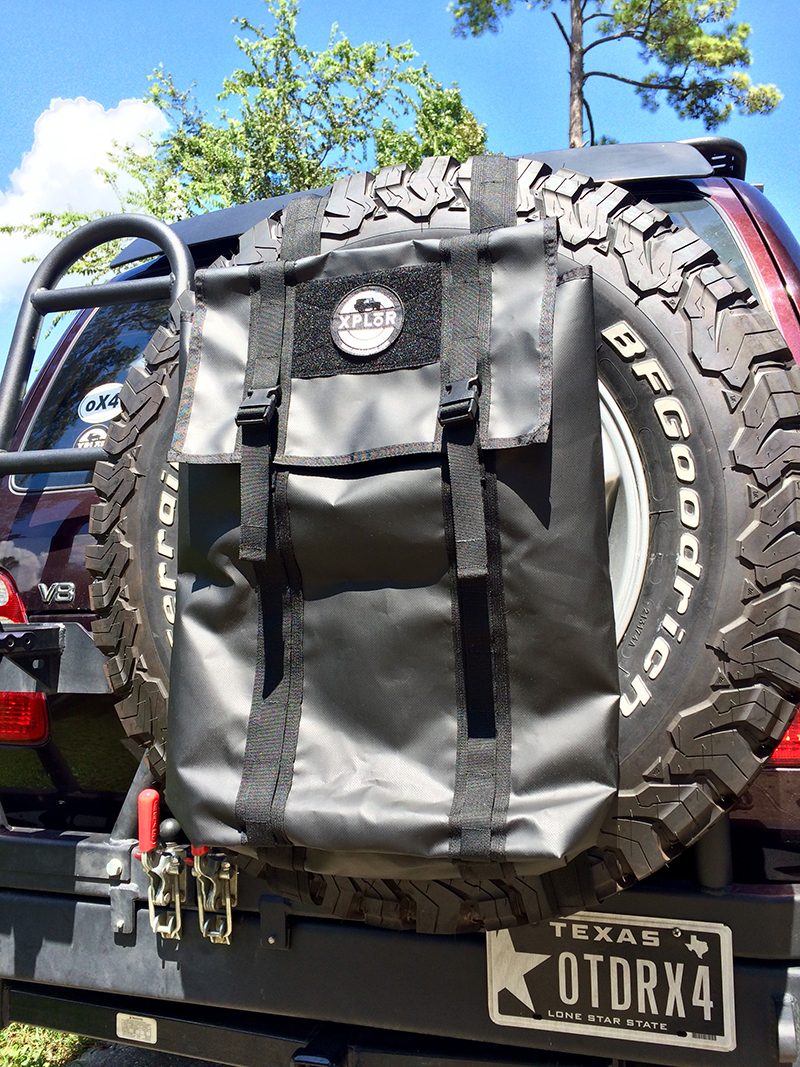 Storing your gear and utilizing maximum cargo space can be tricky. Whether it's making room for food, gear, clothing or whatever you pack for your adventures, maximizing available space and placing items in easily accessible areas of the vehicle is crucial, especially while on a multi-day journey. The folks at Blue Ridge Overland Gear have recognized this for years and their latest product, the Tire Storage Bag, builds upon their legacy of high quality, American-made storage.
The Tire Storage Bag is built from vinyl-coated polyester truck tarp that's durable and waterproof. Additionally, the bag integrates a Molle web strap system in the front to allow for compatible Molle storage bags to be strapped to the front, maximizing its utility. While the volume is smaller than the ever-popular Trasharoo, the Tire Storage Bag performs nicely for trash storage or storing anything that requires quick access. Additionally, the bag is easy to mount and dismount using buckle clips attached to the Molle strap mount system with each clip rated to 75lbs, making loads of 30-40lbs a cinch for the Tire Storage Bag.
$49.99
www.blueridgeoverlandgear.com
#13: 1-year, 2-year and 3-year subscriptions to OutdoorX4 Magazine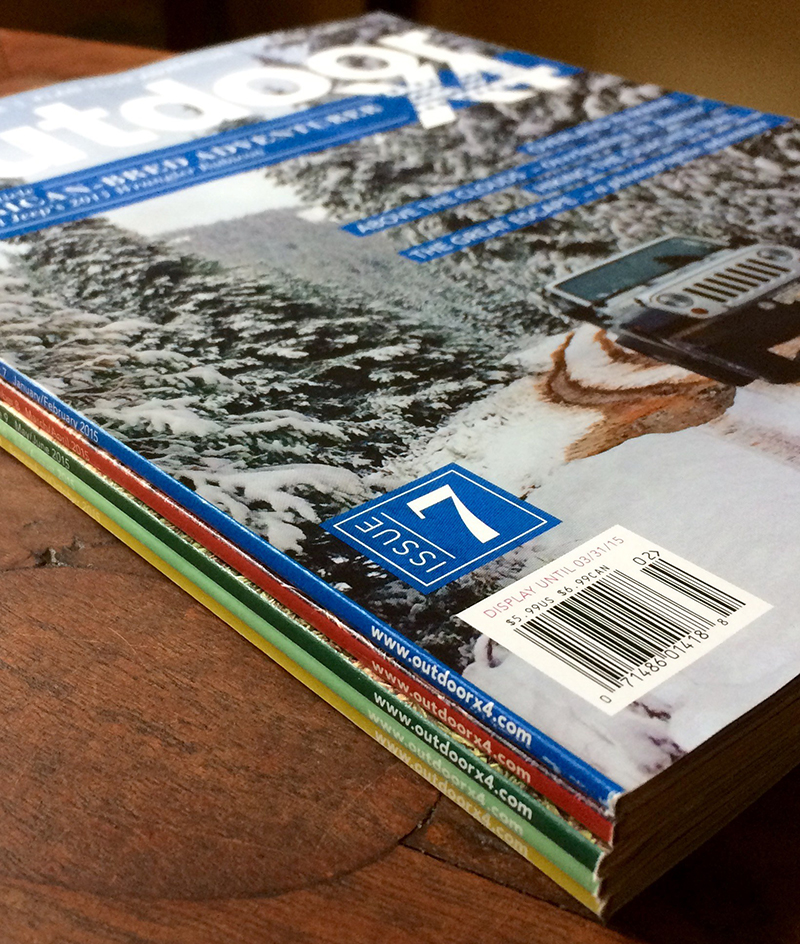 Preparing to enter our fourth year of publication, OutdoorX4 Magazine is the preeminent publication for responsible overland and adventure travel with family-friendly content that resonates with a broad audience of adventurers. The magazine is focused on the vehicle merely being a tool to get out and explore the natural world whether in a 4×4, on two wheels, or by foot.
Subscriptions are available with 1-year, 2-year and 3-year options and published six times annually. If you're not already subscribed or looking for gift to give to the adventurous person in your life, give the gift of OutdoorX4 Magazine.
Subscriptions start at $25
www.outdoorx4.com/shop