Chevrolet Colorado ZR2
I had only just arrived at Chevrolet's media launch for the new Chevrolet Colorado ZR2, when one of its chief engineers happily tossed me the keys to one of their brand new trucks. Climbing in, the refined and comfortable interior seems momentarily out of place with what is the whole package. Turning over the ignition, arousing the sound of the tell tale diesel clattering, with the truck's 2.8L Duramax diesel engine coming to life. I cracked a little grin. For this is the only midsize truck offered in the US with a diesel. Is this breakthrough in the market a sign of things to come? We, in the overlanding community, certainly hope so.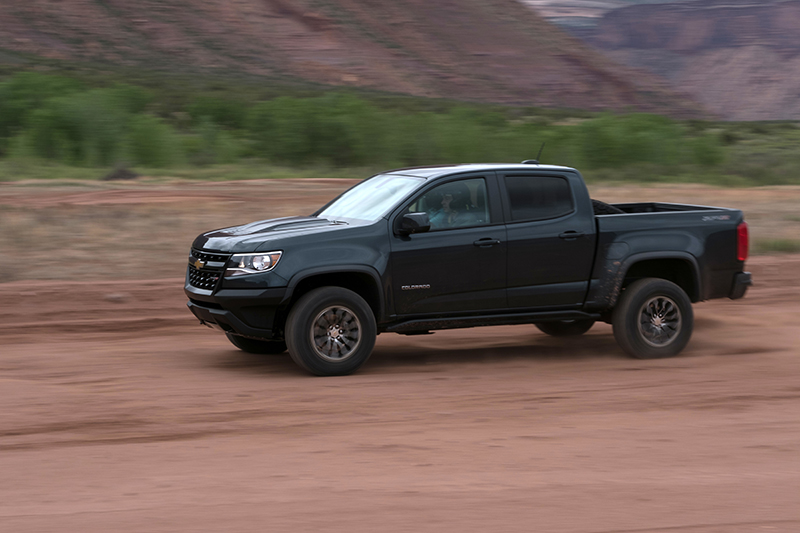 We leave the parking lot, heading north on a winding dirt road, making our way to a trophy truck track to partake in some (un)real world off-road testing. After a quick safety brief, we donned our helmets and HANS device, and were tossed immediately in the mix. After a slow parade lap around the track, with a Chevrolet engineer as my guide, I turned off the traction control (which works very well, actually) and squeezed as much torque from the juicy little diesel's engine as I could. Sweeping turns, tabletop jumps, whoops, late apex and decreasing radius turns. All pushing the truck past the limits of its more average competitors.


So what makes this truck better than average? It has the right stuff… from the factory. OK, so that statement could be determined subjective, but for the overlander consider the basic build specification: powerful gas or torquey diesel engine, a finely tuned and adaptive suspension, aluminum skid plates, rock sliders, front and rear locking differentials, proper off-road tires, and a fair payload and towing capacity. In short, the truck is ready to go. Yes, the designers needed to build a vehicle balanced to a large market segment, however, they have accidentally built an outstanding truck for the overlander.
Chevy ZR2 Powertrain
You want to know more about the diesel engine, do you? The 2.8L Duramax turbo-diesel produces a staunch 369 lb ft of torque as well as a healthy 186 horsepower. What about fuel economy? Disappointing. My diesel test vehicle averaged 19.8 miles per gallon in a 50 mile test of mixed highway and off-road driving. While the 308 horsepower, 275 lb ft of torque gas equivalent consumed only 3.2 mpg less on the same course. I also felt that the gas engine performed better overall, even in the rock crawling event where we conquered vertical ledges of nearly 20 inches; front and rear lockers engaged. Counter intuitive for me, but hey, diesel has that "cool" factor.
The other big item that really sets this truck apart is its suspension. Chevrolet went through great lengths designing the suspension on this truck, turning to suspension specialists at Multimatic to engineer a damping system specific to the vehicle. What Multimatic designed is their Performance DSSV (Dynamic Suspensions Spool Valve) a position sensitive spool valve damper, a first in the offroad world. Why is that special? In short (we were given a 40 slide Powerpoint presentation on the subject), the DSSV system allows for predictable, accurate, and repeatable damping performance in a wider range of scenarios. The suspension was just as at home on the highway as it was on the trophy truck course. It provided a comfortable ride in most instances. However, my co-driver and I both agreed the suspension caused quite a bit of lateral jostling not normally encountered with traditional mono-tube or bypass dampers. Overall, the suspension is in a different league than the Bilstein suspension which came on my 2017 Toyota Tacoma TRD Off-Road.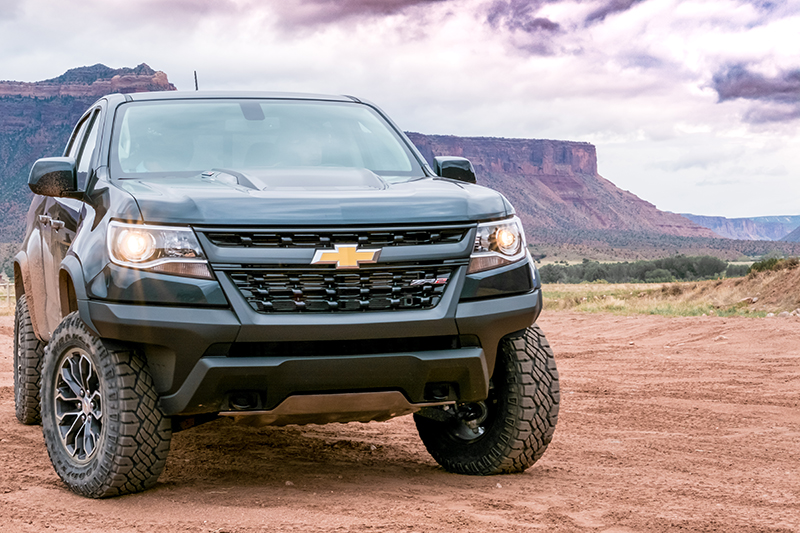 Again, major props to Chevrolet for paying attention to the consumer's wants and desires. You considered, engineered, and built a truck capable of suiting both the high speed desert driver and the slower rock crawler. That fine balance lands squarely in the realm of the overlander. Short of cargo management and recovery, the truck needs little and is ready to explore. The truck has the right stuff.

* OutdoorX4 Magazine – Promoting responsible 4×4 adventure travel and outdoor recreation